Hazard and Risk Management (HRM)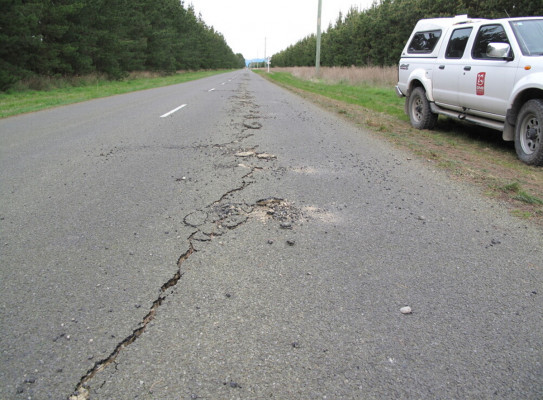 This programme undertakes and communicates timely, accurate, and impactful hazard and risk science that can inform planning and policy to keep people, the environment, and infrastructure safe across Aotearoa New Zealand.
Overview
This SSIF programme undertakes fundamental to applied research on geohazards in New Zealand; namely earthquakes, tsunami, landslides and volcanic eruptions.
The programme aims to
understand the fundamental processes and hazards of earthquakes, tsunami, landslides, and volcanic eruptions
deliver timely, accurate, and impactful hazard and risk science
provide quantitative tool/s for the calculation risk and losses in New Zealand
To achieve these objectives, we will
use cutting-edge social science methods to explore the needs of stakeholders, who span communities through to government agencies
facilitate the application of natural hazard and risk information in planning and policy decisions, driving long-lasting impact across New Zealand
The project
Managing New Zealand's exposure to natural hazards
From volcanoes to earthquakes, landslide to tsunami, flooding to severe weather, Aotearoa New Zealand is constantly exposed to natural hazards. A number of these hazards will be made worse by sea level rise and more frequent extreme weather events resulting from climate change. The HRM programme works to understand the processes driving these hazards, which provides the important base information to our understanding of risk.
Impacts of natural hazards are potentially severe to both communities and economic prosperity. Identifying appropriate solutions to mitigating natural hazard risk in a complex socioeconomic system mixed with non-stationary threats and stresses is challenging. Not only do some hazards change with time, but our exposure to those hazards is increasing due to urbanisation, occupancy of land with higher hazard factors, and densification of coastal areas.
Our exposure is increasing faster than mitigation is occurring. There may not be coping capacity (financially or socially) to slow the onset of future hazards, such as events driven by climate change or future large magnitude geohazard events. Thus, a strategy to target risk reduction is needed as well as ongoing adaptive capacity and transfer mechanisms.
Two approaches to management of natural hazard risk
We use bottom-up and top-down approaches in managing natural hazard risk. Our bottom-up approach leverages decades of hazard and risk science built by GNS Science and other local and international research groups. This science underpins our understanding of our unique natural hazard risks, giving us:
guidance in the best next steps in natural hazard and risk research
data for building models and scenarios of natural hazard events
information to use in co-designing mitigation and management plans with stakeholders
Our top-down approach is characterized by the needs of our stakeholders. In our conversations, we identify quantitative measures of social and economic goals, assess the threats and stresses that jeopardise these goals, explore acceptable levels of risk, and develop mitigation options.
Stakeholder engagement
The HRM programme relies on input and collaboration from numerous stakeholder groups, from Government to Universities, iwi to businesses, CRIs to CDEM groups. Only by working together in an open, collaborative way, will we be able to advance the understanding of acceptable risk, quantify the resilience of our communities, businesses and institutions, and provide advice on cost-effective improvements in natural hazard risk management.
Research programme details
Collaborators: EQC, MCDEM, DPMC, Treasury, MFAT, LINZ, LGNZ, ICNZ, MBIE, iwi, Iwi Leaders Forum, Universities; Territorial Authorities, Met Service, DOC, NZ Lifelines Council, GFDRR/World Bank, MSD, QuakeCore, Resilience to Nature's Challenges, Deep South
Funding platform
Strategic Science Investment Fund (SSIF)
Programme leader
Geoff Kilgour, GNS Science
Find more content related to:
GNS Science topics