Volcano geological mapping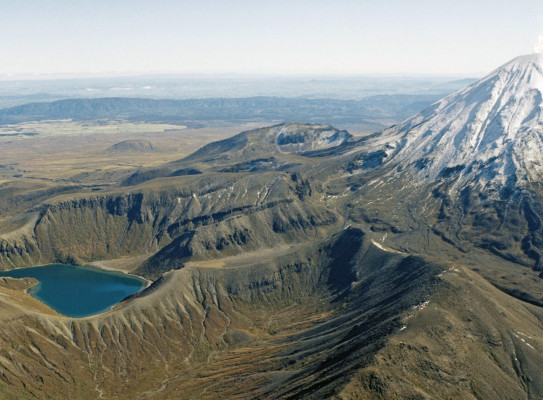 Volcanic-focused geological mapping began following the conclusion of the QMAP project.
GNS Science has produced the 1:60 000 Geological Map of the Tongariro National Park area and the initiation of a 1:120 000 map of the Taupō Volcanic Zone.
Geology of the Tongariro National Park area (GNSGM4)
The Tongariro National Park is a spectacular, active and diverse volcanic landscape. Within the park are several volcanic cones of varying age and states of preservation, including Hauhungatahi, Pihanga, Mount Tongariro, Mount Ruapehu and Mount Ngauruhoe.
Despite their prominence in both the landscape and history of the central North Island, no single map described the geological history and structure of the volcanoes within the park. To fill that gap, this map and text were produced through collaboration between GNS Science, the Department of Conservation and Victoria University of Wellington.