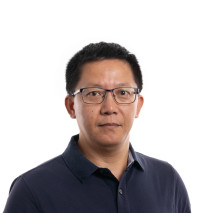 Qualifications
MSc, Harbor, Coastal and Offshore Engineering
BSc, Hydraulic Engineering
PhD, Environmental Fluid Mechanics and Hydrology
Areas of expertise
Geophysics: Modelling
Geophysics: Tsunami physics modelling
Geophysics: Tsunami hazard analysis
Geophysics: Numerical Methods
Geophysics: Water Wave Dynamics
Engineering: Hydrodynamics
Geophysics: Landslide Modelling
Major Publications
See all publications

A multi-layer model for nonlinear internal wave propagation in shallow water

, Journal of fluid mechanics 695:

p. 341-365.

Near-simultaneous great earthquakes at Tongan megathrust and outer rise in September 2009

, Nature 466(7309):

p. 959-964.

DOI: 10.1038/nature09292.

Tsunami hazard and early warning system in South China Sea

, Journal of Asian Earth Sciences 36(1):

p. 2-12.

Tsunami source region parameter identification and tsunami forecasting

, Journal of earthquake and tsunami 2(2):

p. 87-106.

An analysis of 2004 Sumatra earthquake fault plane mechanisms and Indian Ocean tsunami

, Journal of hydraulic research 44(2):

p. 147-154.

A numerical investigation of Boumerdes-Zemmouri (Algeria) earthquake and tsunami

, Computer modeling in engineering & sciences 10(2):

p. 171-184.