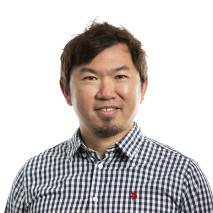 Qualifications
MSc, Structural Engineering
PhD, Structural Engineering
BSc, Civil Engineering
Areas of expertise
Engineering: Earthquake engineering
Engineering: Post earthquake reconnaissance
Engineering: Structural engineering
Engineering: Risk assessment
Major Publications
See all publications

Development of Pacific exposure dataset for use in catastrophe risk assessment

, Natural hazards 104(3):

p. 2645-2661.

DOI: 10.1007/s11069-020-04290-4.

Development and application of the Real-time Individual Asset Attribute Collection Tool

, Frontiers in Built Environment 5:

Article 15.

DOI: 10.3389/fbuil.2019.00015.

Tsunami hazard and built environment damage observations from Palu City after the September 28 2018 Sulawesi earthquake and tsunami

, Pure and Applied Geophysics 176(8):

p.3305-3321.

DOI: 10.1007/s00024-019-02254-9.

Empirical fragility curves for non-residential buildings from the 2010-2011 Canterbury Earthquake Sequence

, Journal of earthquake engineering 22(5):

p. 749-777.

DOI: 10.1080/13632469.2016.1264322.

Predicting the maximum total sliding displacement of contents in earthquakes

, Journal of Architectural Engineering 22(1):

article no. 04015013.

DOI: 10.1061/(ASCE)AE.1943-5568.0000193.

A compiled and extensible database for building damage from the 2010-2011 earthquake sequence in Canterbury, New Zealand

Building contents sliding demands in elastically responding structures

, Engineering structures 86:

p. 182-191.

DOI: 10.1016/j.engstruct.2015.01.004.

Seismic design spectra for different soil classes

, Bulletin of the New Zealand Society for Earthquake Engineering 46(2):

p. 79-87.

NEES integrated seismic risk assessment framework (NISRAF)

, Soil Dynamics and Earthquake Engineering 42:

p. 219-228.

DOI: 10.1016/j.soildyn.2012.06.005.