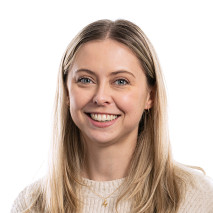 Biography
Michelle has been an Energy Materials Scientist at GNS Science since 2021. Michelle's expertise is in surface modification and characterisation, and her research interests are in low carbon energy applications. She holds a BSc, MSc, and PhD in Chemistry from Victoria University of Wellington. Michelle also completed a post-doctoral research fellowship at Victoria University of Wellington before joining GNS Science.
Qualifications
BSc, Chemistry
PhD, Chemistry
MSc, Chemistry
Major Publications
See all publications

Combining a fluoroalkylsiloxane and ion implantation for hydrophilic/hydrophobic patterning on a microstructured anisotropic polymer surface

, ChemistrySelect 3(21):

p. 5853-5858.

DOI: 10.1002/slct.201800443.
External Profiles