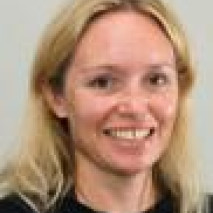 Qualifications
BSc, Earth Science
MSc, Quaternary Science
Areas of expertise
Technical: GIS
Technical: Surveying
Technical: Field Work
Geomorphology: Flood and landslide hazard assessment
Geomorphology: Watershed research and management
Geomorphology: Environmental impact assessment
Geomorphology: Soil erosion and conservation
Geomorphology: Sediment budgets for hazard assessment
Geomorphology: Catchment-based erosion research
Geomorphology: Sustainable land management
Geomorphology: Aerial photograph interpretation
Geomorphology: Geological and geomorphological mapping
Geomorphology: Sediment transport
Major Publications
See all publications

Development of a rainfall-induced landslide forecast tool for New Zealand

, Understanding and reducing landslide disaster risk. [WLF 2020]. Volume 3, Monitoring and early warning :

p. 273-277.

DOI: 10.1007/978-3-030-60311-3_3.

New Zealand's national Landslide Database

, Landslides 14(6):

p. 1949-1959.

DOI: 10.1007/s10346-017-0843-6.

Recovery of pasture production and soil properties on soil slip scars in erodible siltstone hill country, Wairarapa, New Zealand

, New Zealand journal of agricultural research 54(1):

p. 23-44.

Downstream fining in a rapidly aggrading gravel bed river

, Water Resources Research 37(6):

p. 1813-1823.