Shaking up earthquake info on GeoNet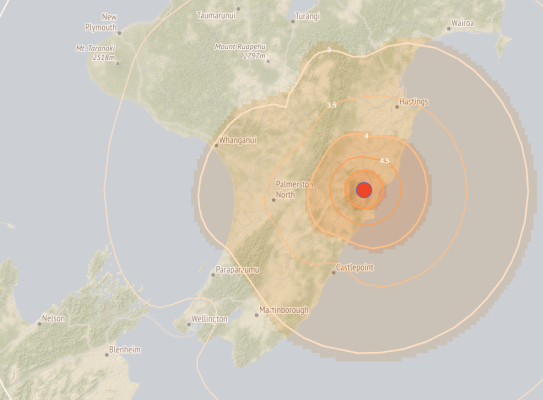 Visitors to the earthquake detail pages on GeoNet can view dynamic 'Shaking Layers' maps, which illustrate the intensity of ground shaking caused by earthquakes in different parts of the country.
The maps incorporate data from ground motion sensors and are automatically produced within 10 to 20 minutes of a magnitude 3.5 or greater earthquake. Users can zoom into the map and get a measure of how strong the shaking was in any area.