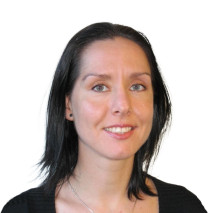 Department
Geological Research Labs & Collections
Contact me
Qualifications
MSc, Ecology & Biodiversity
BSc, Ecology & Biodiversity and Zoology
Areas of expertise
Technical: Computer skills
Paleontology: Fossil preparation and casting
Public relations: Communications
Technical: Photography
Paleontology: Collection curation
Information Technology: Database Administration
Business Development: Disaster risk management
Social Science: Social Media
Public relations: Presentation Skills
Technical: Website content management
Public relations: education
Public relations: science communication
Technical: SPECIM Hyperspectral imaging
Paleontology: Collection Management
Paleontology: Laboratory Management
Technical: 3D scanning
Technical: Scanning Electron Microscopy
Major Publications
See all publications

Redescription of Tuarangisaurus keyesi (Sauropterygia; Elasmosauridae), a key species from the uppermost Cretaceous of the Weddellian Province : Internal skull anatomy and phylogenetic position

, Cretaceous research 71:

p. 118-136.

DOI: 10.1016/j.cretres.2016.11.014.

Disaster prevention, preparedness and recovery plan for the National Paleontological Collection, GNS, Avalon

DOI: 10.21420/G2JD06.

Action Planet 2016 : unlocking the curious minds of youth with learning needs

DOI: 10.21420/G2401Q.

Te Kura Whenua ki Wairarapa & Porangahau wananga completion report

DOI: 10.21420/G2Z92N.

A photographic guide to fossils of New Zealand

The Kiwi fossil hunter's handbook

Circadian emergence and movement of captive juvenile tuatara (Sphenodon spp.)

, New Zealand journal of zoology 35:

p. 205-216.