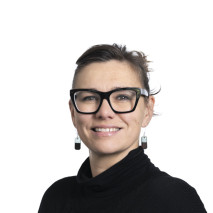 Qualifications
PhD, Earth Sciences
MSc
BSc
Areas of expertise
Geology: Petrology
Geology: Mineral deposit research
Geology: Geological mapping
Geology: Petrography
Geology: Volcanology
Geology: Geological alteration mapping
Geology: Geochemical alteration mapping
Geology: Hydrothermal alteration mapping
Geology: Mineral and rock indentification
Geology: Geochemistry
Geology: Mineralogy
Geology: Geothermal
Geology: Epithermal/Porphyry Systems
Geology: Subduction Zone Magmatism
Geology: Mineral Chemistry
Geology: Optical Mineralogy
Geology: Igneous Petrology
Major Publications
See all publications

Tracking magma-crust-fluid interactions at high temporal resolution : oxygen isotopes in young silicic magmas of the Taupo Volcanic Zone

, Geochemistry Geophysics Geosystems 24(1):

e2022GC010694.

DOI: 10.1029/2022GC010694.

Chemical vectoring in continental geothermal systems : composition of altered rocks and illite as guides to magmatic degassing

, Geothermics 110:

article 102682.

DOI: 10.1016/j.geothermics.2023.102682.

Geological controls on geothermal resources for power generation

, Nature Reviews Earth & Environment 2(5):

p. 324-339.

DOI: 10.1038/s43017-021-00154-y.

Fluids in geothermal systems

, Elements 16(6):

p. 407-411.

DOI: 10.2138/gselements.16.6.407.

Ngatamariki geothermal system: magmatic to epithermal transition in the Taupo Volcanic Zone, New Zealand

, Economic Geology 112(2):

p. 319-346.

DOI: 10.2113/econgeo.112.2.319.