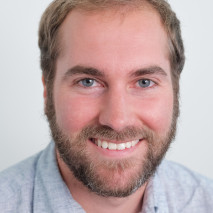 Department
Environmental Processes and Modelling
Contact me
Biography
Dan is an ice sheet and climate modeller working to understand the impacts of climate changes on the Antarctic ice sheet in the past, present and future. His research interests include past deglaciations, parameter uncertainty in ice sheet models, ice sheet-solid Earth feedbacks, ice shelf-ocean interactions and ice sheet surface mass balance. He was a Contributing Author to the Intergovernmental Panel on Climate Change report.
Areas of expertise
Business Development: Glaciology
Business Development: Numerical Modelling
Business Development: Paleoclimatology
Major Publications
See all publications

Is the marine ice cliff hypothesis collapsing?

, Science 372(6548):

p. 1266-1267.

DOI: 10.1126/science.abj3266.

The influence of emissions scenarios on future Antarctic ice loss is unlikely to emerge this century

, Communications Earth & Environment 2:

article 221.

DOI: 10.1038/s43247-021-00289-2.

Retreat of the Antarctic Ice Sheet during the Last Interglaciation and implications for future change

, Geophysical Research Letters 48(17):

e2021GL094513.

DOI: 10.1029/2021GL094513.

Projected land ice contributions to twenty-first-century sea level rise

, Nature 593(7857):

p. 74-82.

DOI: 10.1038/s41586-021-03302-y.

Mid-Holocene Antarctic sea-ice increase driven by marine ice sheet retreat

, Climate of the past 17(1):

p. 1-19.

DOI: 10.5194/cp-17-1-2021.

ISMIP6 Antarctica : a multi-model ensemble of the Antarctic ice sheet evolution over the 21st century

, Cryosphere 14(9):

p. 3033-3070.

DOI: 10.5194/tc-14-3033-2020.

Geologic controls on ice sheet sensitivity to deglacial climate forcing in the Ross Embayment, Antarctica

, Quaternary Science Advances 1:

article 100002.

DOI: 10.1016/j.qsa.2020.100002.

Deglacial grounding-line retreat in the Ross Embayment, Antarctica, controlled by ocean and atmosphere forcing

, Science Advances 5(8):

eaav8754.

DOI: 10.1126/sciadv.aav8754.

Is the Last Glacial Maximum a reverse analog for future hydroclimate changes in the Americas?

, Climate dynamics 52(7-8):

p. 4407-4427.

DOI: 10.1007/s00382-018-4385-y.

Deglacial evolution of regional Antarctic climate and Southern Ocean conditions in transient climate simulations

, Climate of the past 15(1):

p. 189-215.

DOI: 10.5194/cp-15-189-2019.