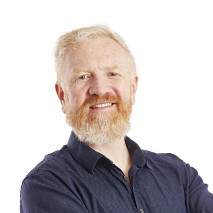 Qualifications
PhD, Earth Science
BSc(Hons), Geology and Geophysics
Areas of expertise
Geology: Petrology
Geology: Mineral deposit research
Geology: Petrography
Geology: Regional Geology
Geology: Volcanology
Geochemist: Geochemistry
Geology: Origin of Life
Geology: Field studies
Geology: Geological alteration mapping
Geology: Mineral and rock indentification
Geology: Geochemistry
Geology: Geochronology
Geochemist: Isotope Geochemistry
Geochemist: Trace Element Geochemistry
Geochemist: Cathodoluminescence
Geochemist: In-situ isotopic techniques
Geochemist: In-situ trace element techniques
Geology: Field mapping
Geology: Field mapping & compilation
Geology: Antarctic geology
Geology: Outcrop geology
Geology: Exploration geology
Geology: Exploration geology/mapping
Geology: Mineral Chemistry
Geochemist: Geochronology/Stable Isotopes
Geology: Optical Mineralogy
Geology: Microbeam analysis
Geology: Igneous Petrology
Geology: Intraplate volcanism
Geochronology: U-Pb ID-TIMS
Geochronology: LA-ICPMS
Geochronology: Zircon chronology
Geochronology: Ultra clean lab techniques
Major Publications
See all publications

A review of the composition and chemistry of peridotite mantle xenoliths in volcanic rocks from Antarctica and their relevance to petrological and geophysical models for the lithospheric mantle

, The geochemistry and geophysics of the Antarctic mantle :

p. 343-354.

DOI: 10.1144/M56-2021-26.

Erebus Volcanic Province : petrology

, Volcanism in Antarctica : 200 million years of subduction, rifting and continental break-up :

p. 447-489.

DOI: 10.1144/M55-2018-80.

Geology of the Hyde-Macraes Shear Zone and Waihemo Fault Zone area, northeastern Otago

DOI: 10.21420/XD8A-GS52.

Human impacts recorded in chemical and isotopic fingerprints of soils from Dunedin City, New Zealand

, Science of the Total Environment 673:

p. 455-469.

DOI: 10.1016/j.scitotenv.2019.04.063.

Formation of a spatter-rich pyroclastic density current deposit in a Neogene sequence of trachytic-mafic igneous rocks at Mason Spur, Erebus volcanic province, Antarctica

, Bulletin of Volcanology 80:

article 13.

DOI: 10.1007/s00445-017-1188-7.

The regional geochemical baseline soil survey of southern New Zealand : design and initial interpretation

, Journal of geochemical exploration 167:

p. 70-82.

DOI: 10.1016/j.gexplo.2016.05.009.

Multiple Palaeoproterozoic carbon burial episodes and excursions

, Earth and Planetary Science Letters 424:

P. 226-236.

DOI: 10.1016/j.epsl.2015.05.023.

Petrogenesis of the rifted Southern Victoria Land lithospheric mantle, Antarctica, inferred from petrography, geochemistry, thermobarometry and oxybarometry of peridotite and pyroxenite xenoliths from the Mount Morning eruptive centre

, Journal of Petrology 56(1):

p. 193-226.

DOI: 10.1093/petrology/egu075.

Potential influence of sulphur bacteria on Palaeoproterozoic phosphogenesis

, Nature geoscience 7(1):

p. 20-24.

DOI: 10.1038/ngeo2005.