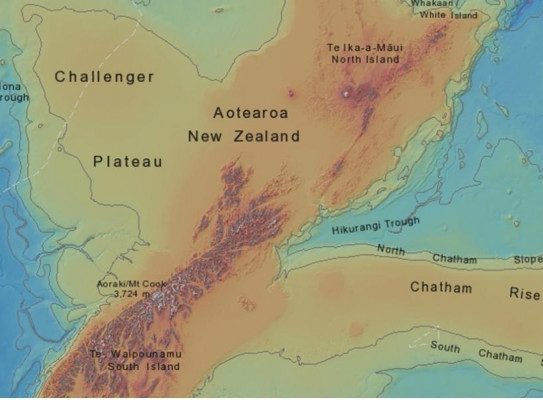 GNS Science is custodian of a set of more than 9000 geological maps and field sheets that date back to the late 19th century.
Our collection of geological maps comprising geological, geophysical and topographic layers across Aotearoa New Zealand
Mapping Aotearoa New Zealand
GNS Science has unrivalled expertise in geological mapping, with over a century of experience in producing high quality geological maps of New Zealand. We have over a century of experience in producing high quality geological maps at national, regional and local scales.
Our focus is gathering knowledge on the distribution, composition and origin of geological units of our continent.
All of our geological maps, and their underlying digital data where applicable, can be obtained through our webshop, many as free downloads. A geological web map application enables viewing of our national 1:1,000,000 and 1:250,000 geological datasets and these data layers can be also be used with mainstream GIS software by calling our web services.
A new set of geological maps for some of Aotearoa New Zealand's fastest-growing regions
GNS Science's urban geological mapping programme aims to provide geological information that will contribute to planning and infrastructure development in rapidly growing areas. These maps will help decision-makers plan for the future.
The digital map-sets typically include geological and geomorphological maps, a 3D geological model, and overview reports.