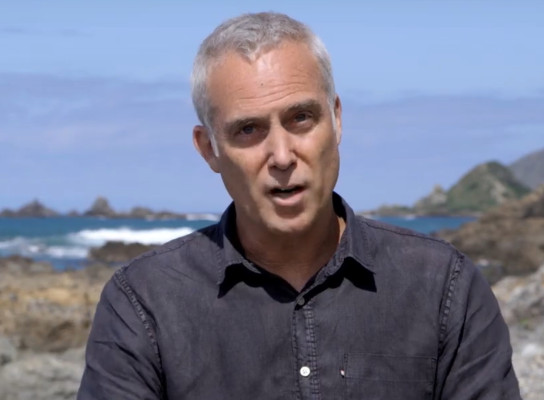 BSc, MSc, (Geology) Victoria University of Wellington; PhD (Geoscience) University of Nebraska-Lincoln; Master's in Science Teaching (Curriculum and Instruction) University of Nebraska-Lincoln.
Richard is a glacial stratigrapher and paleoclimatologist, whose work to understand climate change is widely respected in New Zealand and around the world. As well as determining the strategic direction of GNS' climate and environment research, Richard is also an Associate Professor at Victoria University of Wellington. His passion for discovery is evidenced through his leadership of some of New Zealand's major climate research projects, including the New Zealand SeaRise programme, which aims to predict the level and impacts of sea level rise on New Zealand communities.
Richard has spent much of his career striving to understand the role Antarctica and its ice sheets will play in a warming world – because what happens in Antarctica will shape what happens everywhere on the planet. He studies sediments and fossilised life forms to reconstruct past environmental conditions and he has extensive experience in scientific drilling. This work will help inform our response to sea level rise impacts on coastal systems in Aotearoa and our Pacific Island neighbours.
Richard is committed to actively engaging people in science and to that end, he has worked extensively with Maori, iwi, hapu, and whanau on a range of climate-related programmes and he helped establish Geocamp and Te Kura Whenua, a marae-based programme which supports communities to explore environmental and climate science relevant to their communities. The programme won the Deloitte Energy Awards Community Initiative of the Year in 2017, as well as the GNS Science Vision Matauranga Award in 2020.
Richard is also a member of the Melting Ice and Rising Seas team, which was awarded the Prime Minister's Science Prize in 2020 in recognition of their "transformative scientific discovery or achievement, which has had a significant economic, health, social, and/or environmental impact on New Zealand."